Ceiling lamp "Degué"
Degué.
(David Guéron 1892 - 1950)
Nickel plated brass.
Very finely worked with thick-walled glass inserts, in floral geometric decor.
The raised areas of the decoration are elaborately clear polished.
Completely re-electrified.
Height: 105 cm | Width: 52 cm |Depth: 52 cm
No. 2361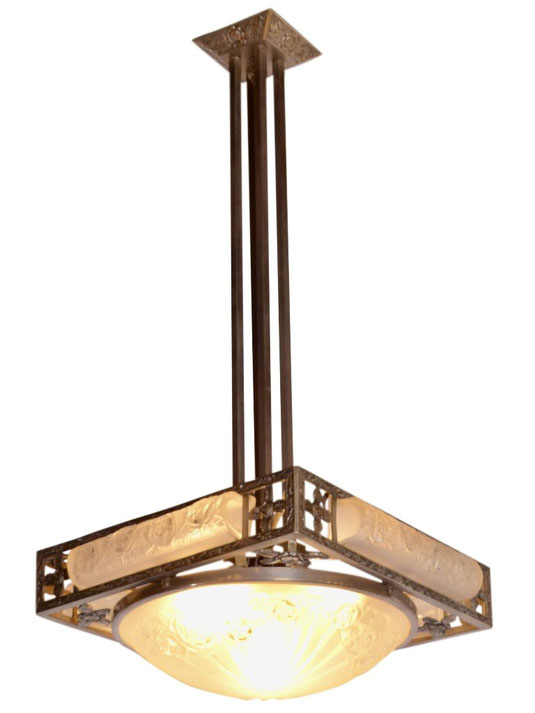 The lamp is proven to be a design of David Guéron (1892 - 1950),
and was made in one of the best manufactories of that time, the Cristalleries de Compiègne,
were made.
The manufactory was significantly involved in the furnishing of the legendary luxury liner NORMANDIE, as well as successfully represented at the 1925 World's Fair with designs by David Guéron.
Luxury lamps like these could be ordered around 1925 in the gallery of the Verrerie d'Art Degué in Paris as custom-made products, whereby the price corresponded to many times the annual salary of an employee.