Art Déco mirrors
Due to the new metals and their specific treatment, metals such as chrome, aluminum and nickel were often used in mirrors in the form of ornaments such as women's bodies, Amazons, oriental dancers or flowers and blossoms.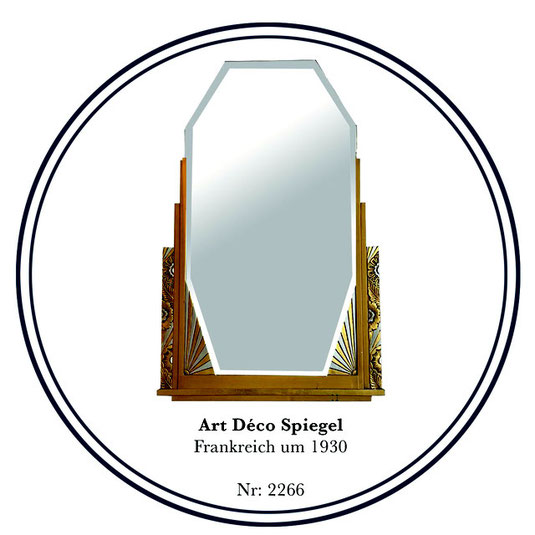 Art Déco mirrors as art objects
Art Deco mirrors come in all sizes. Mostly consoles were among them that no longer exist - except for this case of a very beautiful , detachable console in macassar wood with 2 drawers and matching mirror - both furniture hemmed with nickel-plated chrome band and decorated on the edges of the console. 
Art Déco interior Wiesbaden
We recommend ourselves for high quality Art Déco furnishings from Paris from around 1930.
Luxury in glass and wood - timeless and elegant.