Art Déco Interior Wiesbaden
Are you looking for suitable paintings for your home?
We offer decorative fashion drawings, handmade murals from Paris as a scroll painting with real gold editions, posters from the advertising of champagne and selected lithographs of famous artists such as Salvadore Dali, Joan Miro, Marc Chagall and Jean Chapé. In addition, decorative wall reliefs with the famous subject dews "Ballets Russes" in silver with black frame.
You will find a selection in my store in Wiesbaden.
I look forward to your visit !
Yours
Regine Schmitz-Avila
Art Déco Interior Wiesbaden 
In our store in Wiesbaden we exhibit high quality Art Déco furniture and furnishings as well as unusual "wall jewelry".
A speciality are handmade unique pieces made of canvas with real gold leaf overlays - they come from a studio in Paris and are produced only once each.
Visit us on the Taunusstraße in Wiesbaden !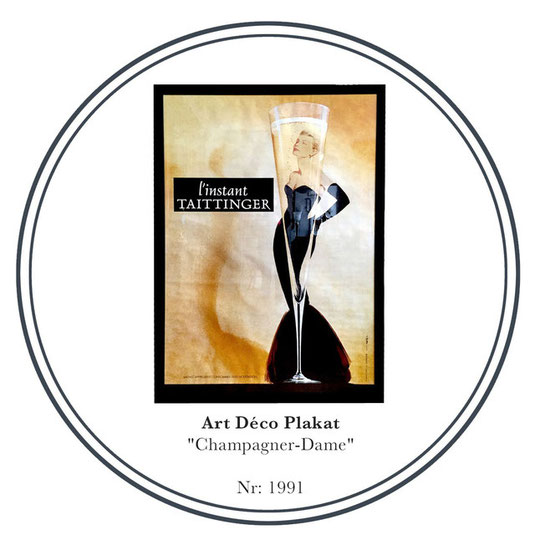 Art Déco Interieur offers in Wiesbaden a selected fine choice of high quality Art Déco furniture and art objects from bronzes, mirrors, wall reliefs, fashion drawings and desks and chairs from the early Art Déco.
Art Déco Interieur offers selected objects from the 1920-1940 era in 7 large display windows in an Art Nouveau building in Wiesbaden.
Selected unique pieces such as a wall relief motif Russian ballet or a lady in oversize ,Art Déco desks, Art Déco furniture and lamps, mirrors and paintings - wall art of contemporary Parisian artists.
Art Déco Wiesbaden Regine Schmitz-Avila offers Art Déco interior in an exclusive ambience.